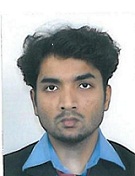 Dear Lord,
Praise to you Jesus and thank you very much for providing me a good job in the field of mine. I was so eager to get a job in Delhi from past 6 months. I kept on sending prayer requests to divine regularly. And my prayers are answered during this Holy season of Lent. I prayed to St. Joseph foster father of our Lord and patron of unemployed. He answered my request on Wednesday, the day of St.Joseph…
I would like to thank divine intercession team for praying for me 24*7. Through their fervent prayers my request has been answered. I put my trust in Lord alone.. and not in worldly possessions in my life. Because He is the living God, our Savior who saves his people from all sins…Thanks to Mother Mary for interceding for me.
Thanks
Comments are closed.